Summers are made for salads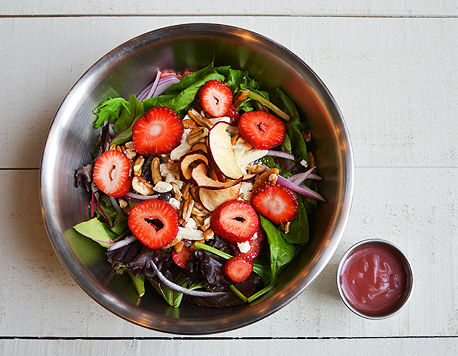 Salads are amazing anytime of the year, but come summer, fresh fruits and vegetables taste even better.
We recommend the Bluegrass Blackberry. It's a Kentucky classic with a healthy portion of spring mix, fresh strawberries, a touch of red onion, apple chips, and feta cheese. Topped with nutrient-dense pecans harvested at Kight's Pecan Orchard in Paducah, KY and tossed in our signature Blackberry Sorghum dressing, made in-house with local blackberry jam.