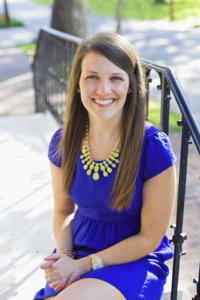 Are you ready to take the 10% challenge?
If you're anything like me, you love a good challenge. Did you know that if every household in Kentucky shifted 10% of their annual food budgets toward Kentucky grown/raised food, it would generate over 1 billion dollars for our local economy? For the average family, a 10% shift only means about $13 a week. Your small shift in behavior translates into a BIG impact for Kentucky farmers and our local food economy.
Kentucky farmers are working hard to bring you healthy, local food year-round which makes it easier for you to make your 10% shift. Kentucky-raised meat (beef, pork, chicken, turkey, duck, and lamb), eggs, dairy, and produce are available year round. Check out what's in season when here. How/where can you find food produced by Kentucky farmers to start making your 10% shift?
Farmers' markets—you may already shop at a farmers' market—if you do, you may already be spending $13 a week on Kentucky grown food! Did you know that Lexington has multiple farmers' markets (Lexington, Bluegrass, Bread Box, Chevy Chase, and special seasonal pop up markets) and that you can find one operating almost every day of the week? The Lexington Farmers' Market even operates YEAR ROUND on Saturdays!
Community Supported Agriculture—CSA is an awesome way to access fresh, locally grown food and really get to know your farmer. CSA is a weekly subscription to a farm's harvest—typically veggies but some farms offer meat, egg, and pantry shares to supplement their farm-fresh veggies. There are MANY benefits to participating in a CSA with a local farm including:
You have access to healthy, fresh produce every week

It's convenient—pick up may be at work or on your way home

You get acquainted with who is growing your food and how it's grown

You ensure that you keep your food dollars in your community

You get to try new foods you may have never purchased

You get to test out fun, new recipes.
If that isn't enough to convince you, our friends at the University of Kentucky have documented that people who participate in CSA go to the doctor less, spend less on prescription medications, eat more fruits and vegetables, and feel healthier. 
Want to learn more about specific options near you? Here are some great CSA options in the Central Kentucky area and here is a complete list of CSA options in Kentucky.
Restaurants—There are a growing number of local restaurants who are consistently sourcing ingredients from Kentucky farmers. Look for restaurants marked with a blue tractor icon in the most recent Beyond Grits publication to see which ones are buying from Kentucky farmers.
Vinaigrette Salad Kitchen is committed to sourcing from Kentucky farmers. They routinely source spring mix, baby kale, spinach, and tomatoes from Crooked Row Farm (Fayette Co.), pork from Butler Farms (Bourbon Co.), and other local ingredients when possible. Start your 10% shift with lunch at a locally owned restaurant that regularly sources from Kentucky farmers!
Selected retailers—Our friends at Good Foods Co-op have a one stop shop for all things Kentucky grown and produced. They've been supporting local farmers since they opened their doors in 1972 and have a huge assortment of Kentucky agricultural products (produce, meat, milk, eggs, value-added products and more) to help you start your 10% shift. You can also find local produce, proteins, and dairy at Whole Foods Market, and Kentucky-raised beef and value-added items at select Kroger stores.
Special farm to table events—Be on the lookout for special events and dinners that feature KY farm products. For example, Fayette County Farm Bureau is hosting its 4th annual field to table dinner on Saturday, August 3rd at The Kentucky Castle. This awesome event will feature a delicious locally-sourced dinner prepared bv Executive Chef Jason Walls. A portion of the proceeds will benefit Locust Trace AgriScience Center. This is a great way to enjoy delicious food in an iconic venue and support Kentucky farmers. Grab your friends, keep your eye out for tickets, and start your 10% challenge today!
Ashton Potter Wright, DrPH
City of Lexington / Bluegrass Farm to Table